URICK'S NOBLE CAUSE
Urick satisfies customers by engineering and producing world-class ductile iron castings per spec, on time, every time, while keeping our employees, customers, and end customers safe. Urick helps customers in various ways, whether upgrading current castings or replacing weldments or fabrications with innovative solutions. Let Urick show you how we can improve your performance and productivity while adding value and reducing risk to your business. Our customers are essential in their positive impact on society, and we are honored to serve them.
Urick is a division of Emerson, a Fortune 500 company, concentrating on the most complex, profound challenges facing the world in the process, industrial, commercial, and residential markets. Our global talent, best-in-class technologies, and core platforms deliver value across a range of industries and sectors. With Emerson, you can always Consider It Solved™.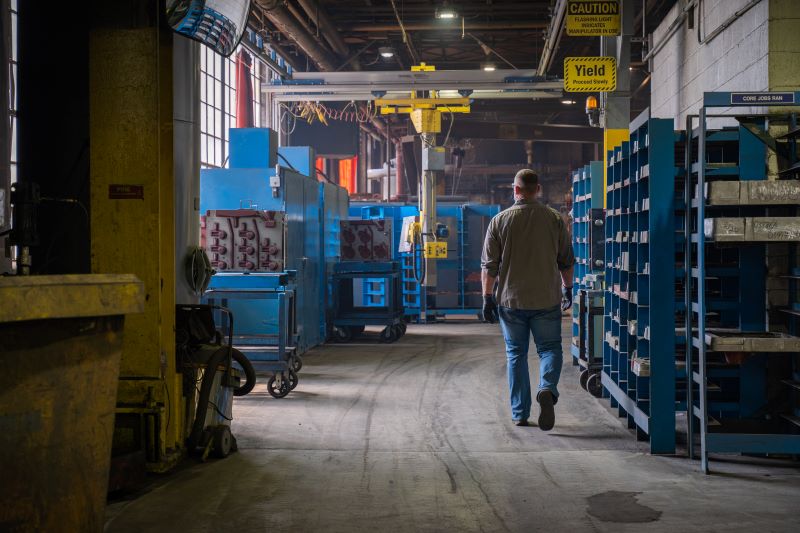 Emerson Values
Integrity – We are uncompromising in our honest and ethical behavior, which creates trusting relations with one another, customers, suppliers, and communities.
Safety & Quality – We are unwavering in our commitment to the highest standards of safety and quality for ourselves and our customers
Support Our People – We attract, develop, and retain exceptional people in an inclusive work environment where all employees can reach their greatest potential.
Customer Focus – We actively listen to our customers to deeply understand their needs and deliver the unique solutions which ensure their success
Continuous Improvement – We constantly strive for improvements in all aspects of our business, guided by metrics, feedback, and our disciplined management process.
Collaboration – We work seamlessly across geographies, platforms, business units, and functions to fully leverage our unmatched breadth and expertise.
Innovation – We passionately pursue new technologies, capabilities, and approaches to drive tangible value for our customers.